Garage Doors in Simi Valley, CA
We provide the best pricing, customer service, and garage doors in Simi Valley. Your Garage Door Guys in Simi Valley, CA, since 1998.
Are you looking for a family-owned and operated company that provides the best garage doors in Simi Valley, CA?
Your Garage Door Guys is a local garage door service company that provides comprehensive solutions for all your garage door needs. From brand-new garage door sales and professional installations to expert maintenance and efficient repairs, we offer a full spectrum of services to ensure your garage door functions flawlessly and enhances your home's curb appeal.
Contact Your Garage Door Guys today and discover why locals call us the best company for garage doors in Simi Valley, CA.
I give 5 stars. I was very please with the service. I was pleased from my original contact with the office thru completion. Brent was on time and did a great job. I would recommend them to all my friends. Great Job…….
Theresa Bond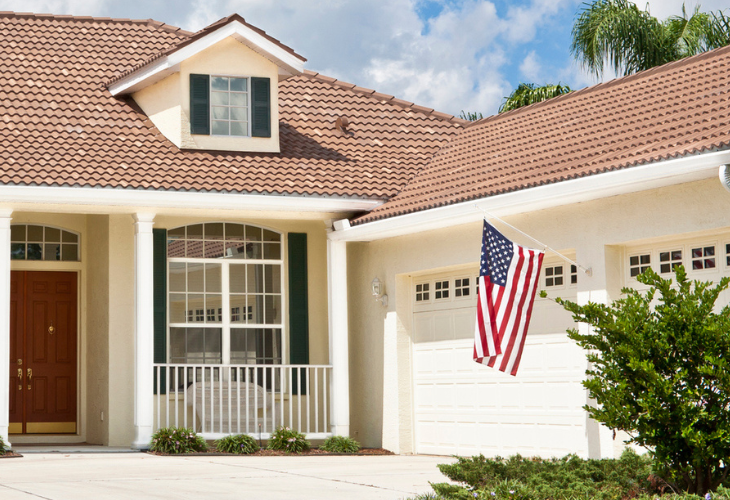 The Best Garage Doors in Simi Valley, CA
In the heart of Simi Valley, our team stands as your go-to experts for all your garage door needs. We're not just service providers – we're your neighbors, deeply committed to enhancing our community one garage door at a time.
Our comprehensive range of residential and commercial garage door services covers everything from initial consultation to post-installation support. Whether you're looking for a brand-new installation, routine maintenance, or urgent repairs, we're equipped to handle it all with expertise and efficiency. We understand that each home and homeowner in Simi Valley is unique, and we tailor our services to match your specific requirements.
We'll guide you through the latest garage door technologies, helping you make informed decisions about features like automation, security systems, and energy-efficient models. Our goal is to ensure your garage doors in Simi Valley not only look great but also add value and functionality to your home or business.
Partner with us for a seamless, stress-free experience. We're more than garage door service providers – we're Your Garage Door Guys in Simi Valley, and we've been committed to excellence in every aspect of our work since 1998.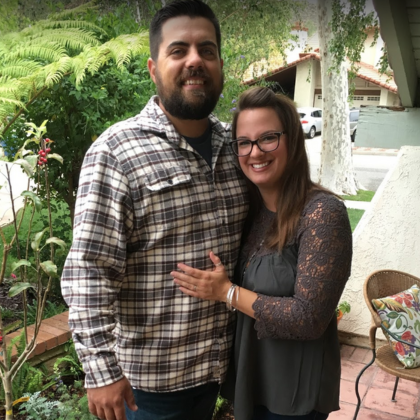 About Us
Since 1998, our family-run business has been a leading provider of comprehensive garage door services in Simi Valley, California.
We are dedicated to delivering a full spectrum of garage door solutions, offering everything from sales and installation to maintenance and repairs. Our commitment to providing top-of-the-line products at reasonable prices, coupled with extraordinary customer service, results in a superior customer experience. Our friendly technicians, known for arriving on time and providing industry expertise, operate fully equipped trucks, enabling them to handle a vast array of services efficiently, often on the same day.
This efficiency means less waiting for you and more time enjoying fully functional garage doors in Simi Valley.
Our Services
Our company, with its long-standing reputation for providing the best customer service and garage doors in Simi Valley, offers a comprehensive suite of garage door services designed to meet all your residential or commercial needs.
From assisting you in purchasing and installing a new garage door to providing routine maintenance or repair, we cover every aspect of garage door service with precision and professionalism. Our team of technicians are experts and equipped to handle any make or model of garage doors and garage door openers.
Below, we detail each service area to give you a clearer understanding of how we can assist you.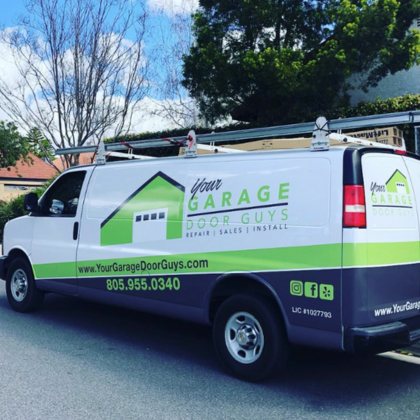 Garage Door Sales
When it comes to choosing the best garage doors in Simi Valley, our sales service offers an extensive selection to suit every taste and budget.
We understand that a garage door is not just a functional necessity but also an aesthetic addition to your home. As an Amarr garage door dealer, we offer a wide range of new garage doors in Simi Valley that include various materials, styles, and colors, from traditional wooden doors to modern steel and fiberglass options.
Our experienced sales team will guide you through the selection process, considering factors like insulation, durability, and security to help you find the perfect match for your home.
Garage Door Installation
Garage door installation in Simi Valley is a critical process that determines its long-term functionality and safety.
Our team of skilled technicians is trained to handle installations with meticulous attention to detail. We follow a systematic process that includes removing the old door, installing the new one, setting up the mechanical systems, and ensuring everything is aligned and functioning correctly. Safety checks are an integral part of our installation process, ensuring that your new garage door operates smoothly and securely. We aim to complete each installation efficiently, with minimal disruption to your daily routine.
Garage Door Maintenance
Regular maintenance is crucial for keeping your garage door in optimal condition.
Our maintenance services include thoroughly inspecting all components – springs, cables, rollers, and openers. We lubricate moving parts, tighten loose bolts, and perform necessary adjustments to ensure smooth operation.
This proactive approach helps identify potential issues before they escalate into costly repairs, thereby extending the lifespan of your garage doors in Simi Valley and ensuring it remains reliable and safe for use.
Garage Door Repair
Garage doors in Simi Valley are prone to wear and tear. Our garage door repair services are designed to address a wide range of issues, from broken springs and cables to malfunctioning openers and off-track doors.
Our technicians have the knowledge and tools to diagnose problems quickly and provide effective solutions. We stock our trucks with high-quality replacement parts to ensure we can fix most issues in a single visit.
Our commitment to prompt service means we strive to resolve your garage door issues swiftly, minimizing inconvenience and ensuring your door is back to functioning properly as soon as possible.
Garage Door Replacement
There comes a time when a repair is no longer a viable option, and a complete replacement is necessary.
Our replacement services are comprehensive, covering everything from helping you choose a new door to installing it. We consider factors like your home's architecture, your personal style, and your budget.
A new garage door can enhance your home's curb appeal, improve energy efficiency, and provide upgraded security. Our team ensures a seamless replacement process, with the same commitment to quality and customer satisfaction that characterizes all our services.
Why Make Us Your Garage Door Guys?
If it's time for new garage doors in Simi Valley and you're looking for a local, family-run garage door company that you can trust, Your Garage Door Guys is the choice for you. Our friendly team is here to help you schedule an appointment, provide an estimate, provide prompt service, guide you toward the best solution for your needs, and provide expert technical service.
Make us Your Your Garage Door Guys for unmatched expertise in garage door services. Our commitment to excellence is evident in every project we undertake, from simple repairs to complex installations. We pride ourselves on using the highest quality materials, ensuring durability and security for your home.
Our team of expert garage door technicians brings years of experience, guaranteeing efficient, reliable, and personalized service. We strive for excellence and go above and beyond to ensure your garage doors in Simi Valley are working properly.
At Your Garage Door Guys, we understand the importance of your time and convenience, offering prompt and flexible scheduling to fit your lifestyle. Trust us to be your partner in maintaining and enhancing the value and safety of your home.
Customer Reviews
My garage doors
I could not have asked for any better service and politeness of the ones that installed our garage doors. They finished the doors in a very good time and cleaned up all the mess. Also programmed my car and told us how to use Myq
David Marshall
I recommend them highly
YGDG owner Brent, who is very personable and easy to talk to, offered a straight forward deal at a competitive price. Adrian, the technician who came to install the door was highly skilled at his job. He installed the door rapidly with no wasted motions or hesitations. I recommend them highly.
Cyrus M.
Prompt, courteous and very professional!
I have to say , Brent and company are my go to guys when it comes to fixing my doors. They are prompt, courteous and very professional! Brent always makes sure to go the extra mile and he fixes things right the first time.
Jose H.
Prices were very fair
Justin and Brent came to fix our garage door which would leak in water regardless of heavy rain or small showers. Prices were very fair and they also completed maintenance on our door — soooo much quieter now! On top of that, they came within time window and I could tell that they try hard to come…
Jennifer W.
Contact Information
Please reach out to our friendly team and let us know how we can help you today.
Your Garage Door Guys
Simi Valley, CA
(805) 955-0340