Garage Door Opener Installation
Professional garage door opener installation and replacement for
residential and commercial garages.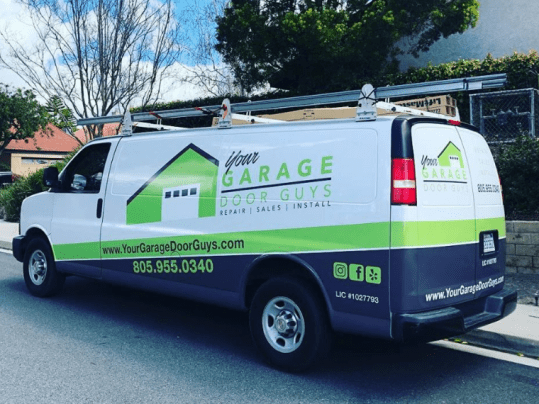 Garage Door Opener Installation
Since 1998, Your Garage Door Guys has been providing the community with professional garage door opener installation for residential and commercial locations.
Installing a new garage door opener requires a comprehensive understanding of the mechanics involved in the operation of a garage door. With Your Garage Door Guys, you can rest assured your garage door opener will be installed correctly the first time and work year after year.
Our team of expert garage door technicians has years of experience providing homeowners and business owners the level of professionalism and efficiency we believe they deserve. Whether you're installing a new garage door opener or replacing an older model, we're here to help get your garage door up and running quickly and efficiently. We offer new LiftMaster® garage door openers, but we have experience with all makes and models of openers.
Over the years, we've developed a solid reputation as one of the leading garage door service providers in the area, because we believe our customers deserve the best garage door services and prompt customer service all at affordable rates. If you're interested in installing a new garage door opener, please make us Your Garage Door Guys today.
We appreciate the opportunity to be of service and look forward to earning your business.
Schedule an Appointment
Today
Select the date that works best for you and we'll
visit to provide an estimate.
Excellent Customer Service and Professionalism
I highly recommend this company. They are the best! We needed a new garage door. Brent, the owner, was so easy to talk to. He was very knowledgeable and answered all our questions. He and his team are friendly and very professional. We ended up with a garage door that we absolutely love at a competitive price. So, if you need work done on a garage door—look no further. These are your guys!
John Shontere
5 stars
You could not ask for an easier home improvement project, YGDG, both the owner/worked and office were nothing but professional and efficient. I would recommend them to anyone who needed any work done on their garage doors. We had the opener replaced, which was done beyond expectations and topped it off with a friendly discussion about camping and family fun… again, great work..5 stars
CBarrett
BEST Garage Door Company
If I could give more stars I would!What an AMAZING experience! I ordered a new garage door and from the initial call to the completion of the project, I am beyond satisfied!!! I had a few estimates done and Brent from "Your Garage Door Guys" was the last company I got an estimate from and thank goodness for that because I realized the other companies were a rip off!!! Their price was not only the BEST but their customer service and professionalism was on point! THANK YOU Brent and Wendy for such a POSITIVE experience! I will definitely tell my friends, family and whoever else that's willing to listen to me about your AMAZING company!!!
Amanda L.
My garage doors
I could not have asked for any better service and politeness of the ones that installed our garage doors. They finished the doors in a very good time and cleaned up all the mess. Also programmed my car and told us how to use Myq
David Marshall
I recommend them highly
YGDG owner Brent, who is very personable and easy to talk to, offered a straight forward deal at a competitive price. Adrian, the technician who came to install the door was highly skilled at his job. He installed the door rapidly with no wasted motions or hesitations. I recommend them highly.
Cyrus M.
Prompt, courteous and very professional!
I have to say , Brent and company are my go to guys when it comes to fixing my doors. They are prompt, courteous and very professional! Brent always makes sure to go the extra mile and he fixes things right the first time.
Jose H.
Prices were very fair
Justin and Brent came to fix our garage door which would leak in water regardless of heavy rain or small showers. Prices were very fair and they also completed maintenance on our door — soooo much quieter now! On top of that, they came within time window and I could tell that they try hard to come…
Jennifer W.
Provided excellent, skilled service on my garage door
This company has consistently provided excellent, skilled service on my garage door issues through the years, at reasonable prices. I highly recommend them.
Carol K.
Very professional, on time and easy to work with
Brent and his team did an excellent job in the installation of my boss' gate opener. They were very professional, on time and easy to work with. Thanks so much Brent!
John T.
Our Reviews
Discover what our customers say about Your Garage Door Guys.