Interested in purchasing a new garage door for your home or business?
Contact Your Garage Door Guys today.
Garage doors are large, movable barriers that secure and provide access to a garage, a structure typically used for storing vehicles and other belongings. They come in various types, styles, and materials, serving both functional and aesthetic purposes. Garage doors not only enhance a property's curb appeal but also offer security and insulation, making them a critical component of modern homes and commercial spaces.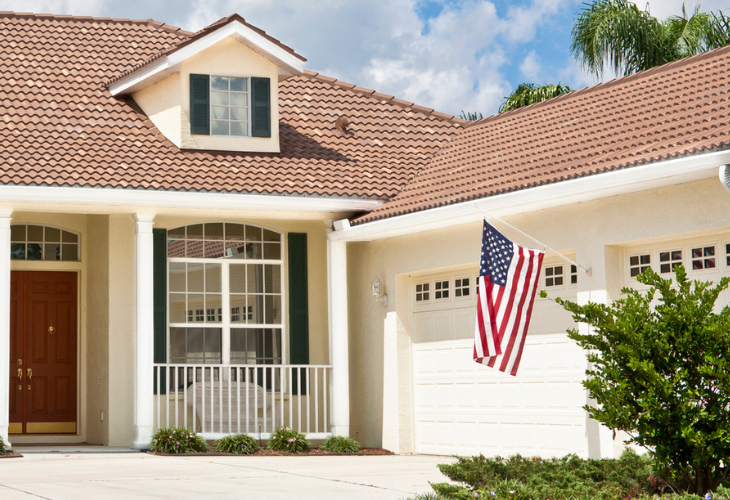 Selecting the right garage door for your home or business can be a daunting task. You have a lot of options, including everything from garage door types and styles to materials and sizes, so it's easy to feel overwhelmed and unsure.
Without guidance, you run the risk of purchasing a garage door that doesn't complement the style of your property, requires constant maintenance resulting in costly repairs, or doesn't provide adequate insulation resulting in higher energy bills.
Fortunately, Your Garage Door Guys is here to guide you through the process, ensuring you make the most informed decision for your specific needs and budget.
In this guide, you will discover everything you need to know about garage doors and develop a better understanding of the different garage door types, styles, materials, sizes, and brands.
Garage Doors
Garage doors are an integral part of your home's architecture and security. They not only protect your vehicles and belongings but also contribute to your home's curb appeal.
While they may appear straightforward, garage doors come in various types, materials, and sizes, each offering unique advantages and disadvantages. When choosing a garage door, it's crucial to consider several factors, including your home's style, security needs, climate, and budget.
A poorly chosen door can result in maintenance headaches, compromised security, and a decrease in property value. Therefore, understanding the types of garage doors and what each offers can guide you to make an informed decision.
Garage Door Types
The type of garage door you choose can significantly impact both the functionality and aesthetic appeal of your home.
Sectional doors are most common in the U.S., offering high security and insulation. Roll-up doors, typically used in commercial settings, are gaining residential popularity for their space-saving design. Slide-to-the-side doors require little headroom and are perfect for older homes. Side-hinged doors offer a classic appearance and swing outwards, while tilt-up doors, both canopy and retractable versions, offer a seamless look but require more space. Finally, carriage-style doors offer the best of both worlds—classic aesthetics with modern functionality.
The choice among these types involves considering factors such as space, style, and how you intend to use the garage.
Garage Door Styles
The style of your garage door is equally crucial as it can dramatically influence your home's curb appeal.
Traditional garage doors are often designed with raised panels and may include window inserts and decorative hardware. Modern styles offer a clean, minimalistic look often featuring bold colors or patterns. Carriage house doors give a rustic or vintage feel, reminiscent of old barn doors. Some homeowners prefer the sophisticated touch of a glass panel door that allows light but offers less privacy. Custom designs allow you to personalize your garage door to match your unique style preferences.
Understanding the existing architecture of your home is key to choosing a garage door style that complements it.
Garage Door Materials
Garage door materials vary widely in terms of durability, maintenance, and appearance.
Steel doors are highly durable and require little maintenance but are susceptible to rust. Aluminum doors are lighter and resistant to rust, making them suitable for humid climates. Wood doors offer a timeless look but require frequent maintenance to prevent decay. Fiberglass and vinyl doors offer a modern appearance and require less upkeep but may not provide the level of insulation as other materials. Glass doors are increasingly popular for their modern look but come with privacy concerns.
Your choice of material will impact the door's lifespan, insulation capabilities, and how much maintenance you'll need to commit to, so choose wisely.
Garage Door Colors
The color of your garage door plays a significant role in defining the curb appeal and overall aesthetic of your home. Unlike in the past where choices were limited, today's market offers a wide array of color options ranging from classic whites and blacks to vibrant reds, blues, and even customized colors. The ideal color for your garage door depends on various factors such as the exterior color scheme of your home, the architectural style, and even your personal preferences.
When choosing a color, it's essential to consider the visibility of the garage door from the street. Lighter colors tend to draw attention, making the garage door a focal point, while darker colors often make the door blend in with the rest of the facade. It's also crucial to think about maintenance; lighter colors might show dirt less easily than darker tones.
In addition to aesthetics, some materials like steel or aluminum come with pre-painted or coated finishes, providing an extra layer of protection against weathering and rust. So, when picking a color, you're not just choosing a visual element but also potentially enhancing the door's longevity.
Garage Door Sizes
The size of your garage door is an essential factor that influences not only the cost but also the type of door that can be installed.
Standard sizes typically range from 8×7 feet for a single-car garage to 16×7 feet for a double-car garage. However, custom sizes are also available for uniquely shaped garages or for accommodating larger vehicles such as RVs and boats.
When selecting a size, consider not just the dimensions of your garage opening but also the internal space, as some types of doors require more backroom or headroom. It's crucial to accurately measure your garage to ensure that the door will fit properly, as improper sizing can lead to operational issues and increased wear and tear.
Garage Door Brands
When it comes to selecting a garage door, the brand you choose can make a significant difference in quality, durability, and overall value.
There are several major garage door brands, each offering a variety of styles, materials, and unique features. Among them, Amarr stands out as our preferred choice for its exceptional quality, range of customization options, and excellent warranty terms.
Other industry-leading brands include Clopay, Wayne Dalton, Chamberlain, and Overhead Door.
Opting for a reputable brand ensures not only that you're getting a quality product but also that you'll have strong customer support and service throughout the life of your garage door.
Garage Door Pricing
The cost of a garage door can vary significantly based on the type, material, size, and brand. Basic steel doors can start as low as $400-$700, while custom wooden doors can cost upwards of $4,000-$10,000.
Aluminum and fiberglass options typically fall somewhere in between. Additionally, the price will be affected by the level of insulation, the type of opening mechanism, and whether windows or other decorative elements are included. It's important to remember that the upfront cost is just one factor. Some materials, like wood, may require ongoing maintenance, adding to the lifetime cost of the door.
Always factor in installation costs and potential future maintenance when budgeting for a new garage door.
Garage Door Dealers
Selecting a reputable garage door dealer is as crucial as choosing the right door for your property.
A reliable dealer should be a certified and licensed service provider with affiliations to top manufacturers, like Amarr, to assure that you are receiving high-quality products. Being a licensed provider means that the dealer adheres to all local regulations and standards, which further instills consumer trust.
The availability of comprehensive services, from sales and installation to maintenance and repair, makes for a one-stop solution for all your garage door needs. Furthermore, the credibility of a garage door dealer can often be verified by customer reviews and testimonials available online. High ratings and positive reviews indicate a history of satisfied customers and can give you peace of mind.
Reputable dealers will also provide reasonable and transparent estimates, guarantee satisfaction, and provide exceptional customer service, offering consumers both financial and operational assurance for their purchases.
How Your Garage Door Guys Can Help
Are you feeling overwhelmed by the multitude of choices? Your Garage Door Guys is here to assist you.
As a family-owned company with a stellar A+ BBB rating, we provide honest and reasonable estimates for new garage door sales, dependable garage door installation, and professional garage door repair.
Contact us at (805) 955-0340 to find the garage door that perfectly suits your needs and budget.
Conclusion
Choosing a garage door is no small feat—it's a decision that impacts your home's appearance, security, and energy efficiency.
Understanding the different types, styles, materials, and sizes is critical for making a smart choice. Don't take this decision lightly; consult with experts like Your Garage Door Guys to help guide you through the process.
Give us a call today to start exploring your options and transforming your property.
I just had a new door put in at my son's place. Excellent job/workmanship. Adrian answered all my questions and is very knowledgeable. He even arrived early!!! I have had many doors put in by them through the years and would highly recommend. Great business!!!
Bill Cass