Garage Door Roller Replacement
Providing professional garage door roller replacement to ensure your garage door opens and closes with ease.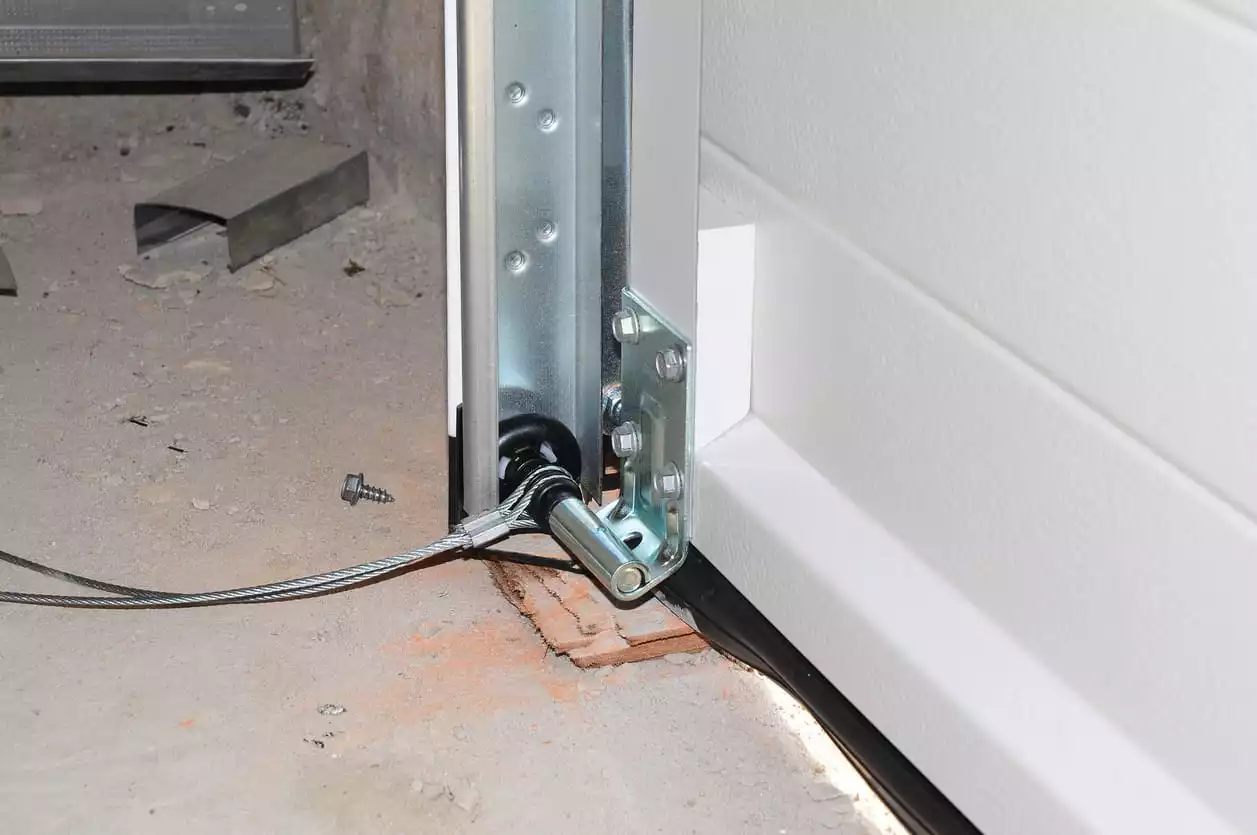 Garage Door Roller Replacement
Your Garage Door Guys has been providing expert garage door roller replacement services since 1998.
Do you need to replace your garage door rollers?
We're Your Garage Door Guys, and we can help. Our team of professional technicians provides expert garage door roller replacement. You can trust us because our technicians are fully licensed and insured professionals who will always provide honest advice about what needs fixing now versus what might be worth waiting on in the future.
Garage door rollers carry the weight of each individual panel as it opens and closes. Over time, garage door rollers may become worn down and negatively impact the performance of your garage door. If ignored, worn rollers may cause your garage door to fall off track, which can cause serious damage and personal injury.
We highly recommend scheduling a garage door inspection twice per year to ensure your garage door is in good shape. This is something we focus on when performing garage door tune-ups, as it can prevent an unnecessary disaster.
There are a variety of garage door rollers available, including vinyl rollers, steel rollers, and poly rollers to name a few. Each type of roller requires different maintenance and displays different signs of disrepair, which is why it's a good idea to contact a professional for help. Our expert technicians have years of experience handling the various types of rollers, so you can rest assured you're in the best hands.
If you notice your rollers are scraping, binding, or dragging the track, request an estimate from Your Garage Door Guys. In addition to providing garage door tune-ups, we provide a wide range of garage door repair services, including roller replacement.
We appreciate the opportunity to be of service and look forward to demonstrating our dedication to providing competitive rates, professional garage door roller replacement service, and exceptional customer service.
Professional Service
Since 1998
We take pride in providing the best possible service our customers deserve.
Garage door rollers are one of the most important parts of a garage door. They provide the needed support and movement for your door's panel to glide up and down. Garage doors can weigh anywhere from 500-1,000 pounds or more, which is an incredible amount of weight that needs constant maneuvering throughout its lifetime.
As such, it's not surprising when problems arise with these small yet crucial pieces. Fortunately, there are many solutions available to fix them!
Whether you're dealing with a broken roller or something else entirely, this article will address 10 common garage doors roller problems.
How do I know if my garage door rollers are bad?
There are a number of indications that your garage door rollers are faulty. If you notice your garage door makes a lot of noise during operation or moves up and down slowly, it's time to inspect your rollers.
When checking the rollers, make sure the roller is firmly attached to the shaft and that it does not move. Cracks and tears may also be a sign that your garage door rollers are bad and need to be replaced.
How much should it cost to replace garage door rollers?
Replacing garage door rollers is one of the most affordable repairs! Garage door rollers come in a variety of shapes and sizes so it's important to get the exact replacements. A professional will be able to help you and provide a quote regarding the cost. The cost usually ranges from $30-60 and takes only a few minutes to complete. Garage door rollers come in different materials, such as standard steel or nylon which is the most popular due to its affordability and durability over time.
When should I replace my garage door rollers?
If you schedule a garage door tune-up twice per year, garage door rollers will last a long time. However, if you notice a problem with your rollers, we recommend replacing them immediately to avoid further damage and keep your garage door in optimal condition. Garage doors rollers can also wear down over time, so if you've had the same set of rollers for a while now, it may be time for replacements!
Can you use wd40 on garage door rollers?
No, WD-40 is not recommended! WD-40 acts more like a cleaner as it actually removes lubrication.
It's important to keep your rollers lubricated to ensure they last their full lifespan. Garage door rollers are lubricated at the factory so you don't have to do it yourself! However, if you do need to lubricate them, you may be wondering how to lubricate garage door rollers properly. Garage door experts recommend using a non-petroleum-based lubricant such as TriFlow, which can be found at your local hardware store for about $12 per bottle.
Common Garage Door Roller Problems
There are several common garage door roller problems homeowners discover. Some of these are easy to fix while others require a professional garage door repair service for the best results.
Here are the most common garage door roller problems and how to fix them:
1. Garage door rollers are not turning.
Garage doors can become difficult to open and close if the rollers are not turning properly. It may be due to excessive dirt or debris on them that is preventing them from moving freely. Try cleaning these first with a stiff brush, removing any junk stuck in there before trying again.
2. Rollers lack lubrication
If you notice your garage door shaking or squeaking during operation, you may need to lubricate your rollers. Without lubrication, garage doors can become rusted and damaged. To avoid future problems, make sure your rollers are lubricated and rolling smoothly.
3. Tracks have come off the wall
If your garage door tracks come off the wall, the rollers will go off track. Garage door tracks attach to the wall and rollers sit inside them. Garage doors need both in order to function properly. If your track is not attached well, it will come off over time until the garage door cannot be opened or closed anymore due to a lack of support from either side.
Reattach the track to the wall. Garage door tracks are adjustable, so you should be able to reattach them easily by screwing or bolting them back into place. Replace your old rollers with new ones that fit snugly inside your garage door's track for better support and movement.
4. Misaligned garage door tracks
Garage doors need both sides to align together in order for them to operate properly. If one of those is off, the other side's rollers may not function as intended.
Adjust each track so that they are level with each other and aligned perfectly.
5. Dirty tracks
Dirt will build up along your garage door tracks, which prevents the rollers from functioning properly. Garage door tracks can be very difficult to clean since they are not as accessible as doors and walls. For the best results, we recommending hiring a professional garage door repair service.
A professional will ensure the job is done correctly and safely.
6. Dented tracks
If you find your garage door tracks are dented, you may experience issues while opening and closing the door. Garage door tracks are made of metal and can become dented easily due to the weight of your garage door. Garage doors tend to move up and down vertically, which puts stress on both sides' rollers.
To fix this problem, hire a professional who will be able to straighten out any bends or kinks in your track.
7. Broken garage door rollers
Garage door rollers may break over time. Garage door rollers are made of plastic and metal, which means they can become worn down or fall apart. Garage doors put a lot of pressure on them with every move up and down that occurs throughout the day.
If you notice your garage door is making strange noises during operation, it may be due to broken rollers. Replacing these is a quick and easy fix!
On time! Good work! Good price!
Problem with garage door early Saturday morning. Called Garage Door Doctor, got an appointment for morning work. Arrived on time. Technician diagnosed two problems – fixed both. Price was very fair…. I'll call them again when problems arise.
Gordon Whitnall
Great Service
In the last 2 months I have called them for service and I am very pleased . He comes on time and explains everything that he is going to do. When I call the office and talk to Wendy she is very helpful and easy to talk to…… I recommend them highly….
Terri Bond
5 Stars
I give 5 stars. I was very please with the service. I was pleased from my original contact with the office thru completion. Brent was on time and did a great job. I would recommend them to all my friends. Great Job…….
Theresa Bond
Highly recommend again and again
I just had a new door put in at my son's place. Excellent job/workmanship. Adrian answered all my questions and is very knowledgeable. He even arrived early!!! I have had many doors put in by them through the years and would highly recommend. Great business!!!
Bill Cass
Excellent Customer Service and Professionalism
I highly recommend this company. They are the best! We needed a new garage door. Brent, the owner, was so easy to talk to. He was very knowledgeable and answered all our questions. He and his team are friendly and very professional. We ended up with a garage door that we absolutely love at a competitive price. So, if you need work done on a garage door—look no further. These are your guys!
John Shontere
5 stars
You could not ask for an easier home improvement project, YGDG, both the owner/worked and office were nothing but professional and efficient. I would recommend them to anyone who needed any work done on their garage doors. We had the opener replaced, which was done beyond expectations and topped it off with a friendly discussion about camping and family fun… again, great work..5 stars
CBarrett
BEST Garage Door Company
If I could give more stars I would!What an AMAZING experience! I ordered a new garage door and from the initial call to the completion of the project, I am beyond satisfied!!! I had a few estimates done and Brent from "Your Garage Door Guys" was the last company I got an estimate from and thank goodness for that because I realized the other companies were a rip off!!! Their price was not only the BEST but their customer service and professionalism was on point! THANK YOU Brent and Wendy for such a POSITIVE experience! I will definitely tell my friends, family and whoever else that's willing to listen to me about your AMAZING company!!!
Amanda L.
My garage doors
I could not have asked for any better service and politeness of the ones that installed our garage doors. They finished the doors in a very good time and cleaned up all the mess. Also programmed my car and told us how to use Myq
David Marshall
I recommend them highly
YGDG owner Brent, who is very personable and easy to talk to, offered a straight forward deal at a competitive price. Adrian, the technician who came to install the door was highly skilled at his job. He installed the door rapidly with no wasted motions or hesitations. I recommend them highly.
Cyrus M.
Prompt, courteous and very professional!
I have to say , Brent and company are my go to guys when it comes to fixing my doors. They are prompt, courteous and very professional! Brent always makes sure to go the extra mile and he fixes things right the first time.
Jose H.
Prices were very fair
Justin and Brent came to fix our garage door which would leak in water regardless of heavy rain or small showers. Prices were very fair and they also completed maintenance on our door — soooo much quieter now! On top of that, they came within time window and I could tell that they try hard to come…
Jennifer W.
Provided excellent, skilled service on my garage door
This company has consistently provided excellent, skilled service on my garage door issues through the years, at reasonable prices. I highly recommend them.
Carol K.
Very professional, on time and easy to work with
Brent and his team did an excellent job in the installation of my boss' gate opener. They were very professional, on time and easy to work with. Thanks so much Brent!
John T.
Providing the Best Since 1998
We believe our customers deserve the best, so we built our reputation by providing the best products, workmanship, and customers service over the past 20 years.
We're Here to Help
We appreciate your interest and look forward to hearing from you. Please use the form to send us questions, request an estimate, or schedule an appointment.