There are a few different types of sliding driveway gates, each of which offers unique benefits to homeowners and business owners alike. For starters, a sliding gate doesn't require as much room as a swinging gate.
In this article, we're going to take a closer look at several types of driveway gates so you know which gate is right for your property.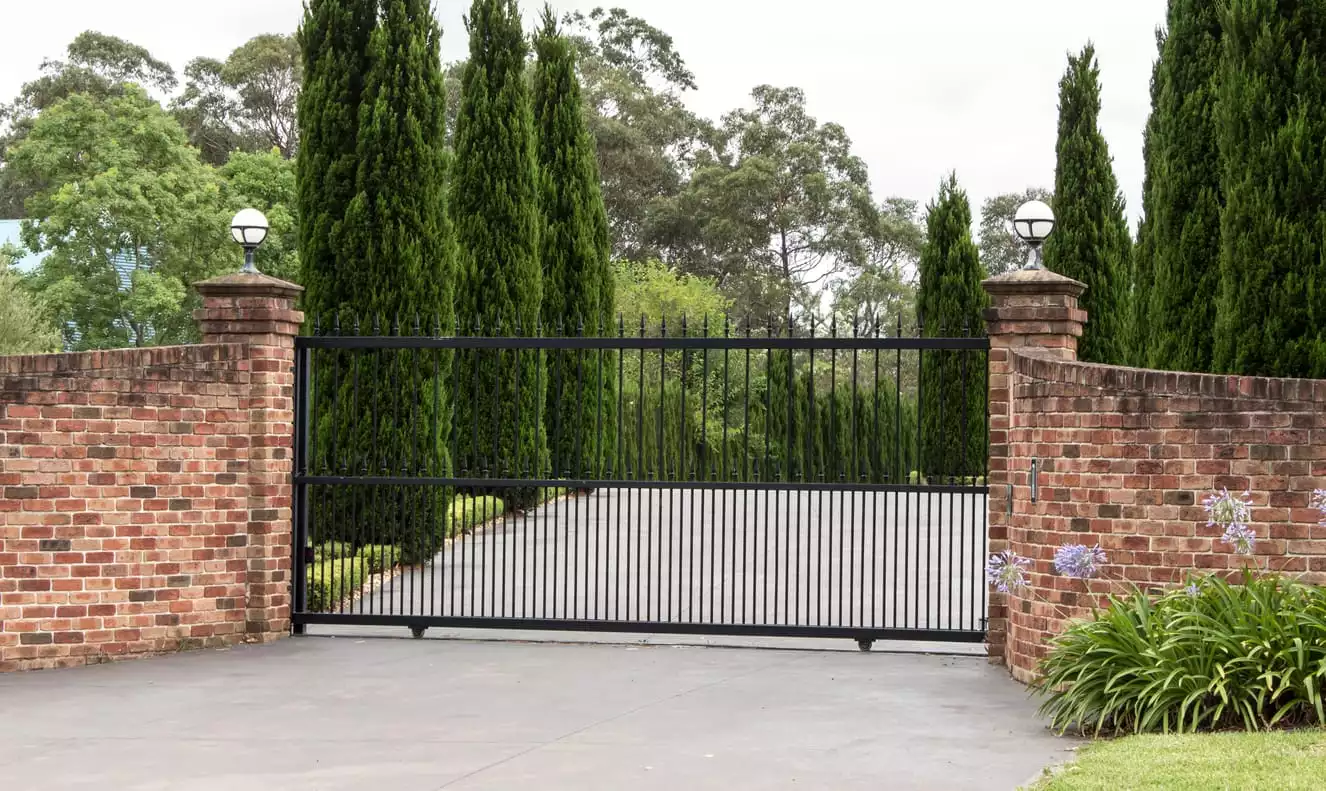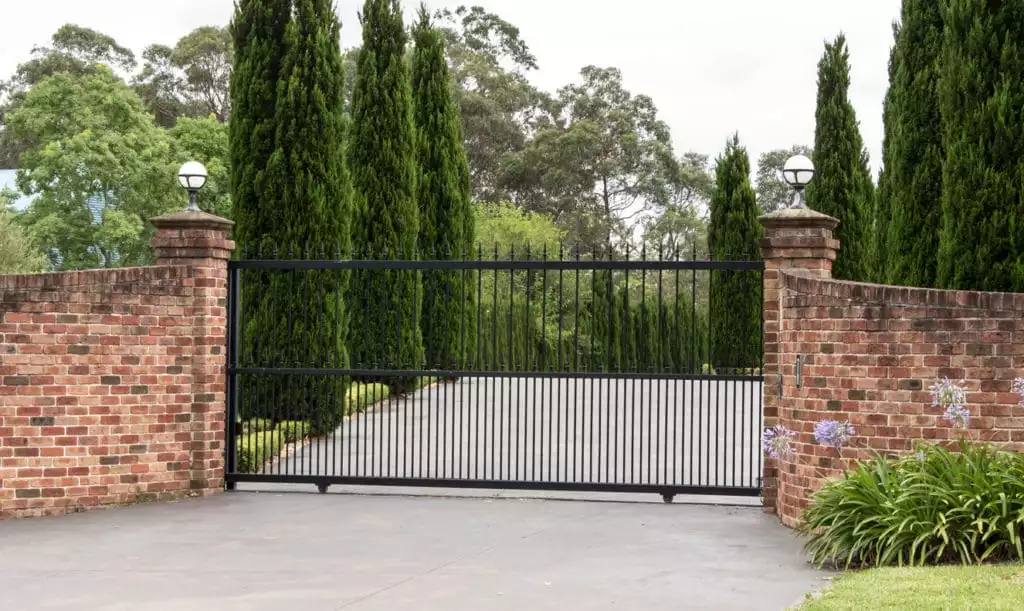 Sliding Driveway Gates
A sliding driveway gate is just the thing for many homeowners. If you're looking into a gate for your home, you'll see that you have a huge amount of choice when it comes to a driveway gate. Out of all the different types of sliding driveway gates out there, which one is right for you?
Why Choose A Sliding Driveway Gate?
If you're thinking about installing a driveway gate, you will probably need to take time to consider your options. There are a few different types of electric gate available, including single swing gates, bi-fold gates, solar-powered gates, and, of course, the sliding gate.
Today, we're focusing on four types of sliding driveway gates.
The biggest advantage is that they need almost no space to open. A regular driveway gate will need some space in order to swing open, so you need enough room for that, and for your car to sit behind it. This works perfectly if you have a long driveway, but if you don't then it's going to be a problem.
A sliding gate, rather than swinging out, will actually slide across. That means you just need a little room alongside the wall or fence that encloses your property. It's a lot easier to use this kind of gate with a shorter driveway, as you won't need that room for it to open. Just let the gate slide across and you're good to go.
4 Different Types
There are actually multiple types of sliding gate out there. Here are the different types available, and why you may choose them for your home:
Rolling electric gates: These gates roll across on rubber wheels when they open. This means they don't need a track or anything else to allow them across. It's a simple design and one that leaves your driveway looking simple and uncluttered. You also won't need to worry about cleaning out tracks when you're maintaining your gate.
V track electric sliding gates: These gates use a 'v' shaped track in the ground for your gate to slide through when you open it. These are best used in areas where you're not likely to get heavy snow or ice that freezes into the track. When you have this kind of gate, you'll need to regularly clean the track out to keep it working.
Cantilever sliding gates: These gates don't touch the ground, and so don't need support from below in order to open. Instead, it is elevated and supported on rails on the side of the gate. This is the best option for you if your driveway is unpaved, uneven, or you get a lot of snow in your area.
Telescopic sliding gates: These gates are designed for spaces where the gate isn't able to slide to the side when you need it to open. Instead of sliding across, the gate is made of two pieces that stack on top of each other when it opens and spread out again when they close. It can also be customized for different types of terrain, should it be needed.
There are different benefits to each kind of gate, and which one you choose will very much depend on your home. Talk to your local driveway gate installer and see which one would work best for you.
The Benefits of Installing A Driveway Gate
There are several reasons why you may want to install a driveway gate on your property. Here are just a few reasons why you should be considering it:
Increased security: This is the biggest reason for installing a gate on your driveway. When you have a gate, no one is getting access to your home unless you want them to be there. It gives you a lot of peace of mind when you're away from home, as you have that extra security on your home.
Increased curb appeal: There's a lot to be said for improving the aesthetics of your home. Even if you're not thinking of selling your home, it's great adding to the looks of the outside of the building. A driveway gate does a lot to make your home look great.
Keeping residents safe: A gate's not only good at keeping things out, it's good at keeping things in, too. This is especially true if you have children or pets. With a gate on your property, you're sure that they can't find their way out onto the road. It keeps them safe and again, gives you that peace of mind.
Automating Your Driveway Gate
The benefit of a sliding driveway gate, in particular, is that it's so easy to automate. An automated garage door will be a lot easier to use, and even more secure. No one wants to get out of their car in the rain or snow to open the gate, so this is a great option.
You can open your gate in several ways, just like you would with a garage door. For example, you can program a remote opener that uses rolling codes to open the gate for you and you only. You can also use a keypad if you want to avoid having keys or remotes on your person. They're also great for kids as they just need to remember the code, rather than carry keys themselves.
The great thing about automating your gate is that it makes it so secure. No one with the right remote or keypad code will be able to enter your property. You can pair this technology up with a remote doorbell and camera system, so you can see who's at the gate, wherever you are in the world. It's amazing just how much more secure this will make your home.
Conclusion
As you can see, there are several types of sliding driveway gates, and they're all perfectly designed for your type of home. Pick the one that's right for your driveway, and have it installed. You'll soon see a difference in the overall appearance and security of your home. They're an invaluable addition to your home, so look into having one installed today.