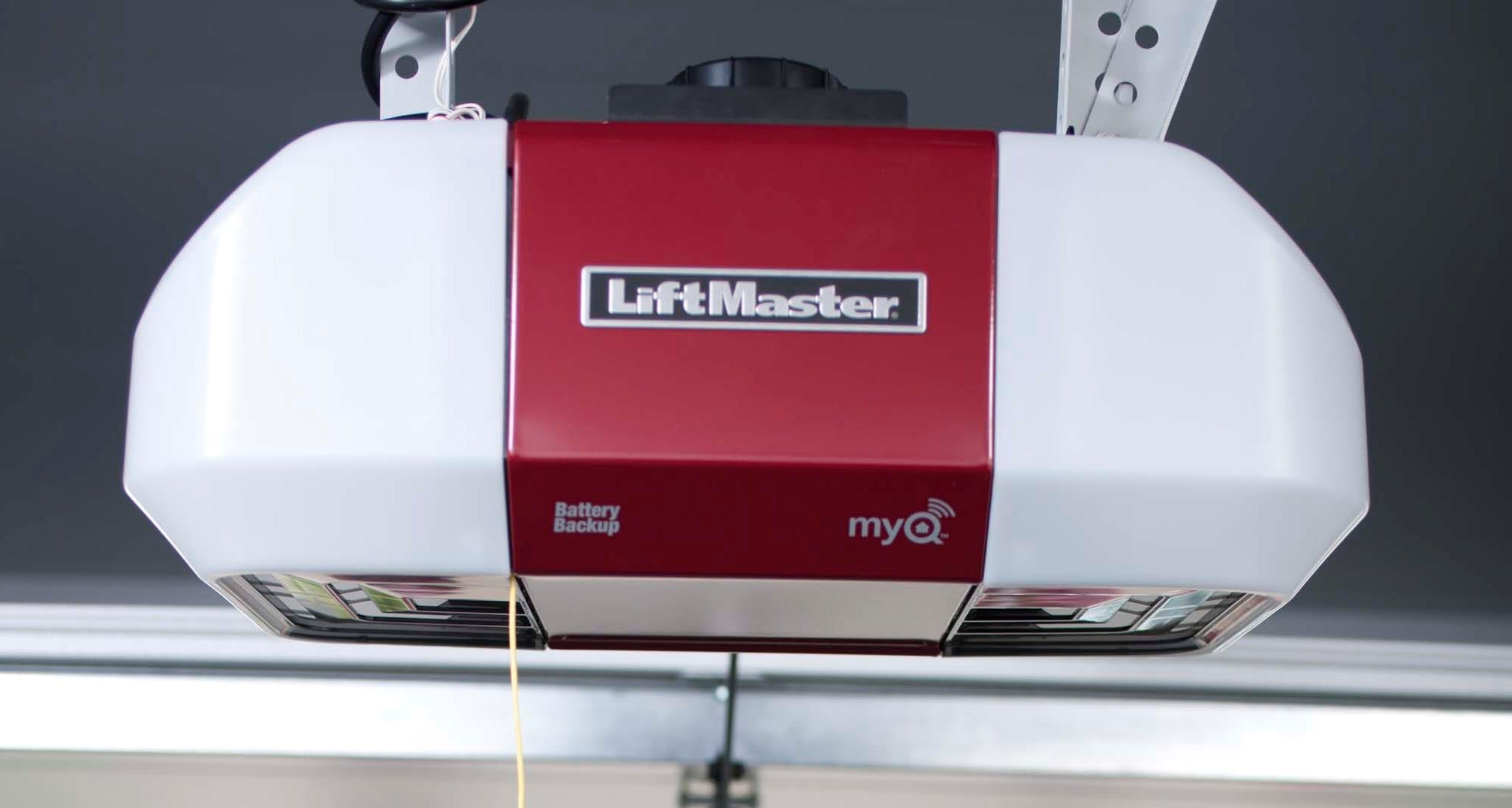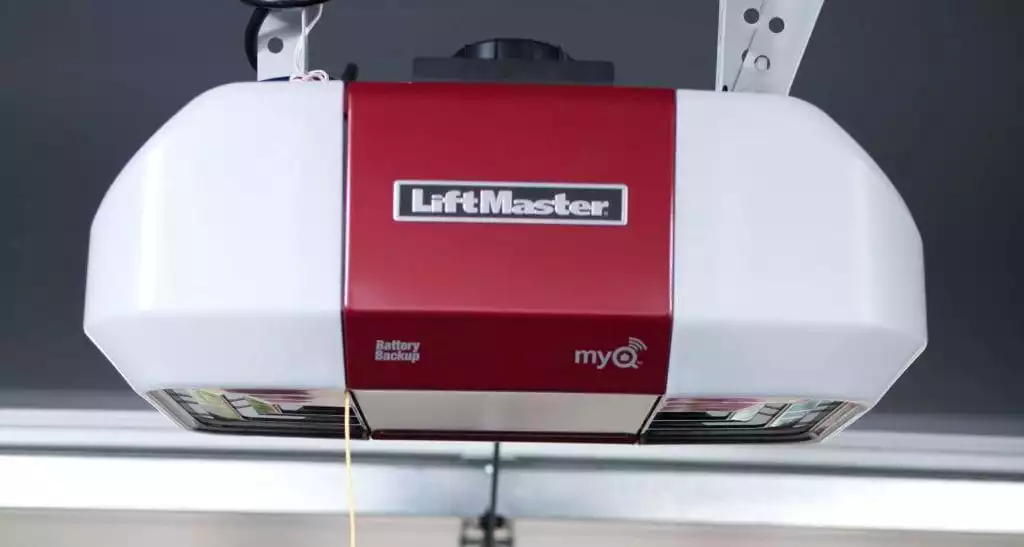 There are several types of garage door openers available today, including those designed for residential and commercial garage doors. The selection features different operation methods and technology. To help you start your search for a new opener, we thought it might be helpful to provide an overview of your options.
In this article, we're exploring the different types of garage door openers so you know can make a more informed decision.
Types Of Garage Door Openers
Garage door openers have revolutionized the way garage doors are used in the modern age.
You no longer have to open the garage manually when you need to get your car inside, which is so much more important than you'd think. Having the option to drive into your garage without getting out first is perfect when the weather is bad, or you have kids or pets in the car.
What you may not realize though, is that there are multiple different types of garage door openers out there. Which one should you choose? It's dependent on the property and your own needs.
Here are several different types of garage door openers available.
Residential Garage Door Openers
These are the regular garage door openers that you'll be looking into if you want one for your home.
What options are available for you here?
Wall Mounted Openers
As the name suggests, a wall-mounted garage door opener sits on the wall of your garage, sitting either to the right or the left of the door itself. When you hit the button to open the door, they open the door using a jackshaft that's directly connected to the door's torsion bar.
These are very popular with homeowners who don't have a lot of space in their garage. If there's minimal ceiling space, then a wall-mounted opener is just what you need. They're also known for being exceptionally secure, something that's good to know if you're concerned about the safety of your home.
Overhead Garage Door Openers
The other main option for residential homes is the overhead garage door opener. Again, the name is quite self-explanatory. The opener sits on the ceiling of your garage, using a rail-mounted track in order to open the door.
There are three different types of opener you need to be aware of:
Chain: This is the most common type of residential garage door opener, opening the door using a chain drive. They're a very cost-effective and reliable option, often lasting for up to 10 years of normal use. However, they are also the loudest type of drive available too. If the garage is attached to the house, that may be too much for you.
Belt: This option is fast becoming an alternative to chains, for those who want a quieter operation. The belt is made from high-quality rubber, fiberglass or polyurethane.
Screw Drive: This method of opening is slightly different but is actually found to be highly reliable. The opener uses a threaded metal rod is used to glide the door across a track. These drives are known to be even more reliable than chain drives, and so are a popular alternative to the others out there. To ensure peak performance though, you will need to ensure that you lubricate the mechanism regularly.
If you get an overhead garage door opener, you'll find that they're much easier to take care of than a wall-mounted opener. You'll also find they can lift even the heaviest garage doors out there.
Commercial Garage Door Openers
If you're looking for a garage door opener for a commercial building, then you're going to need something different. These doors are larger and heavier, so you'll need a different garage door opener for these.
You'll see that commercial garage door openers are split into three different categories: light-duty, medium-duty, and heavy-duty. The one you choose will very much depend on the size and weight of the door itself. The opener will operate much like an overhead garage door opener, using a trolley system on the ceiling to open the door.
There are other options available to you too, depending on the types of garage door you have at your property. Here are some examples.
Hoist Rolling Door Opener: This garage door opener is designed for rolling doors and grilles. They add a roller that a rolling door rolls around, pulling it up and out of the way so a vehicle can come through. Like the regular ceiling mount option, this comes in light, medium, and heavy-duty models.
Jackshaft Openers: Yes, just like your wall mounted home garage door opener, you can get a jackshaft garage door opener for commercial doors too. Again, they come in light, medium and heavy-duty models so there will be one that works for your door.
How to Choose The Right Garage Door Opener
There are multiple types of garage door openers, so how do you ensure you're buying the right one for you? There are a few ways of ensuring that you're getting it right.
Mounting Style: Firstly, you need to ensure that you can put the opener where it needs to go. Is there enough room for you to install a ceiling mounted garage door opener? If there isn't, a wall-mounted version is going to be what you need.
Security: How concerned are you about the security of your garage? It all depends on whether it's attached to your home, or if you keep anything valuable inside. Wall-mounted openers are often considered to be more secure than other types, as they don't have an emergency release that thieves can take advantage of.
Door Style: As there are multiple garage door opener types, there are also multiple garage door types too. Before you get a garage door opener, ensure that it will work with your garage door.
Opening Method: There are multiple ways you can open a garage door with a garage door opener. Would you prefer an opener that opened with a specially programmed remote, or perhaps would you rather a keypad? There are lots of options, so see what's available to you.
Conclusion
As you can see, there are lots to think about when you're choosing a garage door opener. There are several different types of garage door openers to consider, before making your purchase. If you need help selecting a new garage door opener, contact Your Garage Door Guys for guidance. We'll discuss your options with you and help you find the best fit for your needs.
We also provide garage door opener installation, so you can rest assured your opener will be properly configured and installed.