If you're interested in purchasing a new garage door, you will need to consider the seemingly unlimited garage door options available today. These include everything from materials to stylish hardware.
Here are a few things to consider when exploring your garage door options.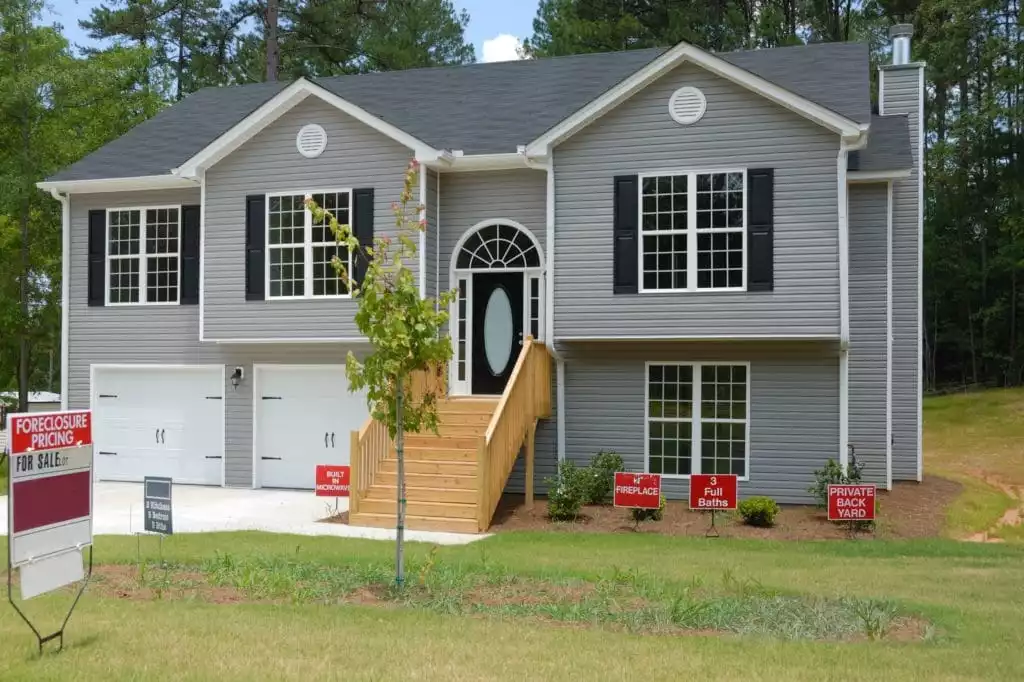 Garage Door Options
Is it time to replace your garage door?
After so long, you'll need to install a new one. Now's the time to pick one that's best for your home. There are so many options, you'll need some help picking the one that's right for you. Here are some of the options you'll have when choosing a new door.
In this article, we'll take a closer look at some of the most popular garage door styles, opener options, and materials.
Garage Door Styles
You're probably familiar with the traditional style garage door, but there is a variety of other options available. These options allow you to select the garage door that fits the style you prefer, which can express your personal style and enhance the curb appeal of your home.
There are four main garage door styles to consider for residential properties:
– Contemporary garage doors (also called traditional)
– Carriage garage doors (also called barn doors)
– Modern garage doors
– Sectional garage doors
– Rolling garage doors
Let's take a closer look …
Contemporary Garage Doors
The contemporary garage door is most likely the garage door you recognize from most houses. This garage door style provides a wide selection of garage door options, including everything from paint color, material, and customization options.
The contemporary garage doors are a good fit for most houses and offer affordable pricing depending on the model you select.
Carriage Garage Doors
The carriage garage doors are one of the most popular options today. This style offers a charming, barn-style appearance for those interested in a rustic look. These doors are available in a variety of materials, including wood, and really enhance the curb appeal of your home.
Modern Garage Doors
For homeowners interested in a sleek design, the modern garage doors offer a wide variety of customizable options. Whether you're interested in installing a stylized door with glass sections or a minimalist garage door, the modern garage door style may be right for you.
Sectional Garage Doors
The sectional garage door style is great for commercial properties in need of enhanced safety features and security.
Rolling Garage Doors
The rolling garage door style is an economical sheet door, ideal for industrial use without sacrificing performance or aesthetics.
Garage Door Materials
Now you know how you want the garage door to open, you need to pick the right material for you. There are several you can choose from, including:
Steel: Steel is a very common option for garage doors. They're very low maintenance and look good no matter what style is used for your door. Being steel though, they are prone to rust and dents if you aren't careful. The best doors are made from two layers of galvanized steel though, to prevent this from happening.
Wood: Wood is another common option for garage doors. It looks classic and perfectly in place with the rest of your home. You can also paint wood to be any color you want it to be. They are more expensive upfront and do need an amount of care to keep them looking and performing their best.
Vinyl: A vinyl door is very hardy, something that's perfect if you live in an area prone to storms, or have kids. They're almost impossible to bend or break and are very easy to clean. They do come in a more limited range of colors and styles, though.
Aluminum: This is a good material for extra wide garage doors, as it's so lightweight. However, because of this, it's also very susceptible to dents.
Insulating A Garage Door
When you buy a new garage door, you'll have the option to insulate the door itself.
There are several reasons why you may want to do this. If you use your garage as an extra room, insulating the door will make the room much more comfortable. Tinkering away at a hobby in your garage is much more enjoyable if the room is at a reasonable temperature. However, think about how you use your garage before you have the door insulated.
If you simply use it as car storage, then you may not need it. If you decide you do need insulation, later on, there are ways you can install it yourself without much fuss.
Buying A New Garage Door Opener
When you're looking at buying a new garage door, it's a good idea to look at getting a new garage door opener to go with it. These are improving all the time, so the technology in your current door opener may not be up to scratch. Here are the options you have for a new garage door door opener:
Remote openers: These opening systems will come with a remote control that you keep in your car or the home. When you press the button, it will open the garage door for you. These are much better than older models that are still in some homes. This is thanks to the use of rolling codes, that make your home much more secure.
Keypad openers: Another option that's becoming increasingly common is the keypad opener. The keypad is mounted by the garage door, and by pressing the right key code you'll be able to enter the garage. These are perfect if you have kids and don't want to give them a set of keys, or you're prone to losing keys yourself. You'll always be able to get in, as long as you have the code.
Smartphone openers: Smartphone apps are becoming more prevalent, which makes sense as most people now own a smartphone themselves. These apps allow you to open the door with your phone, but be aware you may need WiFi access in order to make it work.
Garage Door Opener Drive Types
It's not just the way you'll open the garage door that's important. It's how the garage door is opened, too.  You can get a chain belt or belt drive to open your door. Both work in the same way, but belt drives tend to be quieter. Being made or reinforced rubber though, they won't be as hardy as a chain drive, so you'll need to decide which works better for you.
These are just some of the options you have when you are choosing a new garage door. To ensure that you get the door that's best for you, talk to a garage door specialist. They'll be able to guide you in the right direction and help you get the door that's perfect for your home.