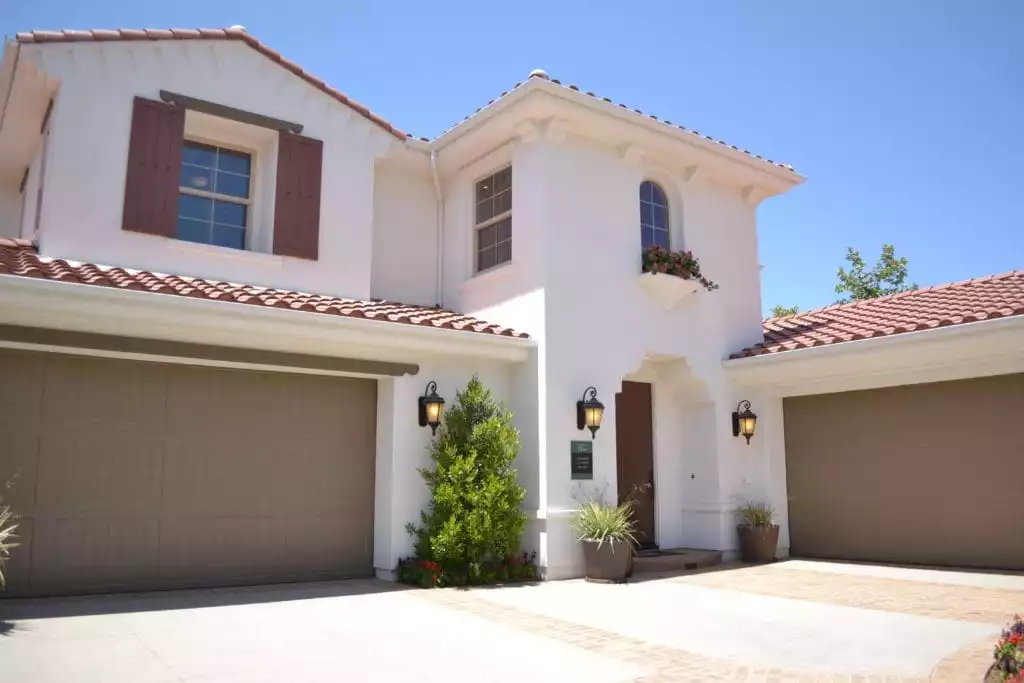 If you're thinking about replacing your garage door, you have a variety of choices to consider.
Today, we're taking a closer look at the pros and cons of garage doors without windows, as this will help filter your search down toward the garage door of your dreams.
Garage Doors Without Windows: A Closer Look
If you're like most homeowners, the garage door design is probably one of the first places you will start your search. This will reveal the different appearances available, which you can filter through until you find the look that fits your home and personal preference.
With the category of appearance sits the option to add windows to your garage door or not. This is usually available for most doors, however, there are a few designs that don't offer this option.
We're going to focus on the pros and cons of garage doors without windows in case you're interested in that option.
Let's get started.
The Pros
So, why are garage doors without windows a better option for you? Here are the pros of buying windowless garage doors:
Your property is safer: The problem with windows in your garage door is that it helps people to take a look at what's in your garage. Garages are often a prime target for burglars, so you don't want to give them the temptation to try breaking into yours.
They can cost less: You'd be amazed at how much extra a garage door with windows can cost you. Add those windows on, and you can be looking at an extra $200-$500 onto your bill. That's a lot of money just for an added aesthetic touch. Budget-conscious homeowners often decide that they don't need to add those windows on and save themselves a good amount of money.
The door is tougher against damage: As safe as you try and keep your home, accidents happen. A stray ball or hail in a storm can cause damage to your home, and that includes your garage door. If the door has glass in it, you're in trouble as it's so easy to shatter even tough glass. Then you'll be looking at a repair bill which you may not have bargained for. Forego the glass though, and you'll find it's much harder to damage that garage door, saving you time and money.
Doors are more energy efficient: Glass is often the weak point in your home when it comes to energy efficiency. Heat can leak out through gaps in the fitting, meaning it costs you more to heat your home. The same goes for your garage, too. If you opt for the door without windows, you're saving a lot of energy, and money, in one fell swoop.
Garage doors are quicker to produce: Did you know that if you add windows to your garage door, it actually takes longer to produce it? If you're not in a rush to replace your door that's not a problem, but if you are, then you may want to skip them. Those who have had their garage doors damaged and need replacements don't have time to be waiting for embellishments.
The Cons
Of course, there are some downsides to garage doors without windows.
Here are just a few of them:
Glass can add curb appeal: Even if you're not thinking of selling your home right now, you'll need to be thinking about the curb appeal of the building. What makes it look appealing to people and potential buyers before they even set foot in the house? Windows in the garage door are a small touch, but they can really make all the difference.
Natural light in your garage: Do you use your garage for anything else besides keeping your car in it? If so, windows in the door can be a good idea. They allow natural light in, making the room much less dark and gloomy. It's also a much easier option than creating windows in the walls of your garage. If your kids like to play in the garage, or you have band practice in your garage, then you're going to want some natural light.
Match the rest of the house: If you want your garage to be more aesthetically pleasing, then having glass put in it can make the world of difference. Many homeowners choose to add glass and windows that match the rest of the house. This makes for a more cohesive look and makes the garage itself look much more pleasing to the eye. Again, this is useful to know if you're thinking of selling the home one day.
How To Pick The Best Garage Door For You
Ok, so you know whether you want glass in your garage door or not. That's a good start, but you're going to need to think about what exactly you want from your door. How do you pick the right one for you and your home?
First of all, think of the material you desire. If you have a traditional look to your home, a wooden door can be the best option for you. However, more and more people are opting for steel, fiberglass, or PVC in order to get the most from their doors.
You'll also need to think about security. How can you be sure your home is safe with this door installed? Look at the individual panels. If they're double skinned or made from a tough material like steel, then it's going to be harder to break into. Remote locking systems are also advisable, as they can't be opened without the right controls.
Next, you're going to need to think about how the garage door opens. The most traditional option is the up and over the model, the one you've been seeing for decades in most homes. This is simple and easy to use, but it does mean you lose some driveway space. Some homeowners are now going for roller or sectional doors, that roll up without taking up space. You can also go for a side-hinged model, that looks great but requires you to get out of your car to open.
Conclusion
You have a lot of options to consider when purchasing or designing your new garage door.
Starting with the appearance is a good place to start, as this will help you determine the look of your finished door, including whether you want windows or solid material. We hope this helps you decide on the garage door of your dreams and welcome you to contact us with any questions.