If you run or manage a business with a garage, you may be interested in the different types of commercial garage door openers.
Commercial garage doors are designed to provide the strength and reliability you need to keep your business running smoothly. In this article, we will take a closer look at some of the types of commercial garage door openers so you know what to expect during your search.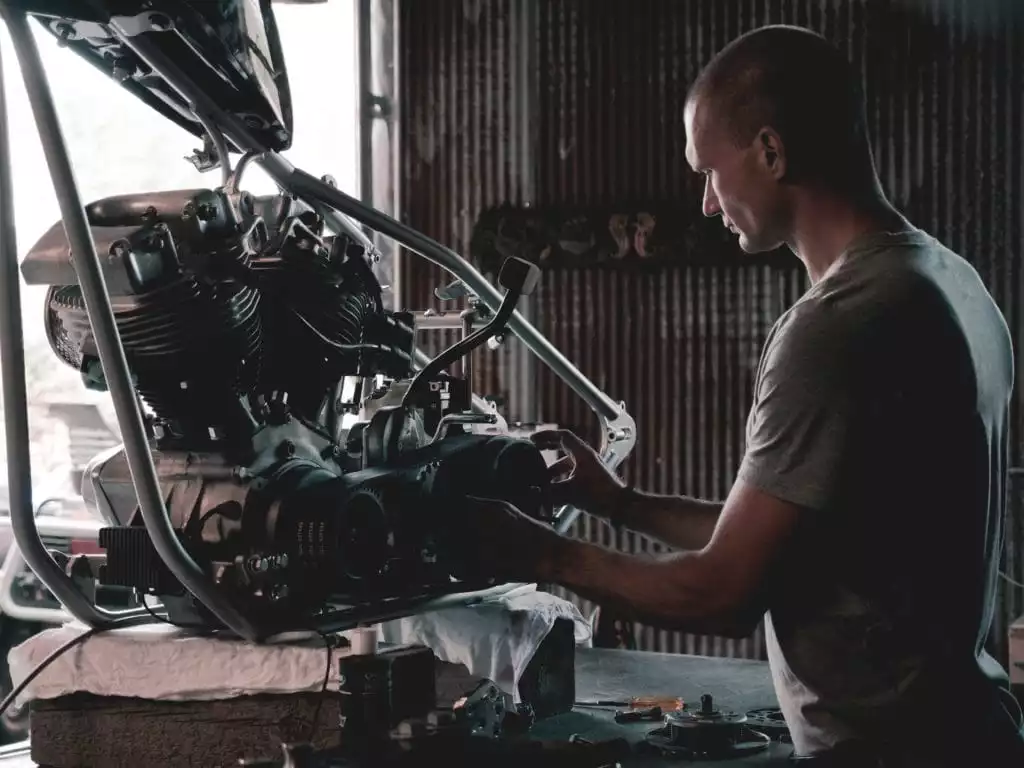 Types Of Commercial Garage Door Openers
For your place of business, you'll find it easier to have an opener for your garage door, rather than operating by hand. Having that automatic opener saves time and effort that can be going into other endeavors at your business. There are several types of commercial garage door openers though, so which one should you choose? Here's a guide to help you find the right one for your premises and needs.
Here are a few types of commercial garage doors openers to consider:
Lightweight
Mediumweight
Heavyweight
Let's take a closer look.
Commercial Garage Door Openers
The type of garage door opener you select will depend on how often your garage door is used. They're separated into types dependent on use, so you'll need to choose from one of the following:
Light use: If you only use your garage door once or twice a day, then this will be the garage door opener for you. It's ideal for staff parking garages or storage areas that aren't in heavy use. Light use garage door openers are best used with garage doors that are 14 feet high at the maximum.
Medium use: This is the option you'll go for if you use your garage door more frequently during the day, say if the staff is driving in and out, or you're fetching stock out of storage. They're able to take more strain and frequent use, so consider these if you're using your garage door more than a couple of times a day.
Heavy use: This is the opener you're looking for if your garage is in constant use throughout the day. If you operate your garage door opener often, then you need a garage door opener that's designed to take on heavier duty work. They're also able to lift heavier doors, so you can use them on larger doors that allow trucks and similar vehicles in and out.
Selecting the Best Fit for Your Garage
Now you know what's available, you'll need to pick the garage door opener that's right for your business. You'll need to keep several factors in mind, including the following:
Security: This is the biggest aspect to think about. Will the opener you're choosing be able to keep your building secure? How does it lock? How will people be able to get in or out? The more secure it is, the better. This is especially true if you're storing valuable items, such as stock, behind the door.
Opener type: Once you know which type of opener you want, you'll need to decide how you want it to be opened. Do you want to use a keypad or a remote opener? This will very much depend on the amount of staff you have, who will be using the door, and how often it will be used. An experienced garage door opener technician will be able to provide garage door remote programming to fit your needs.
The size of your garage door: The size of the door you have will affect which opener you buy. If you have smaller garage doors, then you'll find that a lightweight garage door opener should suffice. If you have larger doors, then you'll find you need heavyweight garage door openers.
The number of garage doors you have: This affects your choice as well. If there are multiple doors on your property, then will you need to use them all every day? If not, then lightweight door openers should suffice. If you only have one door that's going through many opening cycles every day, then a heavy use door opener is going to be what you need.
Why Use An Automated Garage Door Opener?
There are several reasons why you should look into a garage door opener for your business. They provide all kinds of benefits, including the following:
Ease of use: Firstly, it's much easier to use a garage door if you have an automated system opening it. Your garage doors are likely to be bigger and heavier than a residential model, so you want to have something that will help you get that garage door open.
Save time: This is especially true if the garage door is in use all the time. No one wants to be getting out of their vehicle to open the door, driving in, and closing the door again multiple times a day. It costs so much time, and when you're on a deadline it's the last thing you need. Instead, a garage door opener does it for you, and even shuts the door behind you when you've driven in.
Security: Security is vital, no matter what your business does. The last thing you want to do is leave a chink in your property's armor. Having a garage door opener means that no one can get in unless they've been approved by you.
Peace of mind: As a business owner you've always got so much on your mind. You're spinning so many plates, you can't remember everything. When you finish for the day, you won't need to worry about remembering to lock the garage doors. Once someone has driven through the door, it'll close and lock itself until the next time a driver with the right remote or keycode comes along. It's great to have one less thing to worry about.
Security And Your Garage Door
For every business, security is a priority. It's been mentioned several times in this guide already, but it's important to think about how exactly you'll keep that garage door secure.
When it comes to openers, you'll have your choice as to how you open them. Remotes are a good idea, as you can only hand them out to people who will need them. If you have commercial vehicles, then they'll stay in the vehicles, making them even more secure. Most modern remotes use rolling codes, making sure that no one can enter without your say so. A keypad is also good if you have lots of people coming in and out. Change the code regularly and your business will be secure.
Conclusion
Now that you're more familiar with the types of commercial garage door openers available, you can shop for the right fit for your garage.
You have your choice of garage door opener, so make sure you pick the one that suits your business best. It needs to stand up to the use you'll put it through, as well as keeping your premises secure at all times.
As always, if you need help deciding which garage door opener is right for your business, make us your garage door guys today.