If you discover your garage door cable has broken, it's important you replace the cable sooner than later to ensure your garage door is safe to be around. If you're not comfortable performing repairs, you may want to consider contacting a professional for help with garage door cable replacement or repair.
In this article, you will discover how to replace garage door cable.
What is a Garage Door Cable
The cable on your garage door is an important safety feature that you must have. It's in place to keep you safe when a spring on your garage door breaks.
The springs are what gives your door the tension it needs to open and close. Over time, those springs will wear out and eventually break. If you're regularly inspecting your door, you should see when the springs are wearing out and get them replaced.
If you don't spot this in time, then the spring a snap when the door is being used.
The cable is what stops that spring from causing any damage to you or your car. Without the cable, the garage door spring will recoil with violent force.
Depending on where it goes, it could go and put a nasty dent in your car. If someone in the wrong spot though, it could injure or even kill them. This sounds very drastic, so you've got to make sure that you have safety measures in place.
The cable runs through the spring and stops it recoiling if it breaks. Instead, the spring will drop harmlessly, keeping you safe.
How to Replace Garage Door Cable
Whether you've noticed your cable is wearing out or it's broken, you need to know how to replace a garage door cable sooner than later.
This will ensure your safety in case of an accident with the spring. Before you start, remember that even when they're in full working order, garage door springs can be dangerous. Ensure that you're careful with them at every point during the replacement process, to keep yourself safe.
Replacing cable itself isn't too difficult, you just need to be careful when you're doing it.
The first thing to do is to release the tension in the springs. To do this, you'll need to open the door fully. To stop it from closing again when you work on it, use a couple of C clamps on the track, just below the door's lowest wheels. You can also rest the door on the top of a ladder to keep it open.
At this point, unplug the garage door opener to ensure that no one tries to shut it while you're working on it.
Before you start working on the cables, ensure that you move anything valuable out of the way, such as your car. You'll be careful while you're working, but accidents happen and you don't want your car to be in the line of fire.
Once you've done this, you'll then be able to quite easily remove the spring, replace the cable, and return the spring to the proper position. This is a fairly simple process, but if you're unsure it's a good idea to check the garage door manual for your door.
Calling In The Experts
Knowing how to replace garage door cable is one thing – know how to replace a garage door cable safely is another.
Unless you have experience working with garage doors and the variety of moving parts involved, we recommend contacting a professional for assistance.
A professional offers a wide range of garage door services, including maintenance, repair, and knows where to buy garage door parts if anything needs to be replaced. Garage door springs are highly dangerous if they're mishandled. If you're not experienced in doing this repair, you could be putting yourself at risk.
Garage door repair operatives are well versed in these kinds of repairs, so calling them in will be a much more sensible option for you.
Contact Your Garage Door Guys for a free estimate or book an appointment and one of our friendly pros will assess and fix the problem.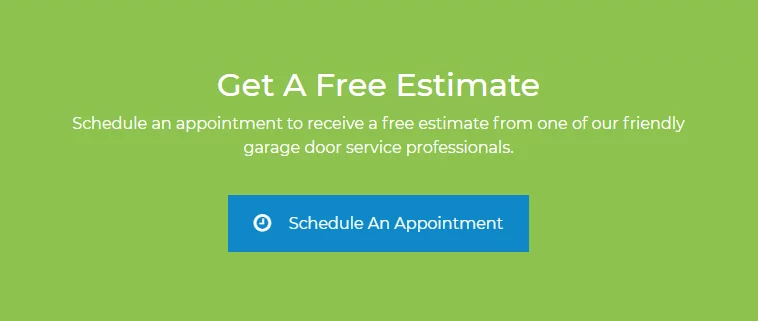 Basic Garage Door Maintenance
Now you know how to repair your garage door cables, you need to know when they should be repaired.
Here's a guide to how to inspect your garage door, to look for any issues that may need to be addressed in the near future. It's usually best to check your door at least annually, to get an idea of what's in need of replacement.
Check your springs: Keep an eye on the springs to see if they're in good condition. Are they beginning to stretch out? If so, that means they're wearing out and in need of replacement. You'll want to call a garage door repair company to handle this, as replacing them yourself will be dangerous.
Safety eyes: Are they clear and able to see out? Many get covered with dirt or debris, especially if you've had storms recently. Clean them off to ensure your door stays safe and functional.
Door dents: On the subject of storms, they can wreak havoc on your doors. Steel doors get dented by debris, such as tree branches or even hailstones, banging into them. These can be hammered out with a rubber mallet and a piece of wood, depending on the type of garage door you have.
Test door safety limits: Your garage door opener will have safety limits, to ensure it doesn't hit anything when you're opening and closing it. Place a piece of wood in the doorway and try to close your door. If the door opener is working correctly, then it should open back up before it hits the wood. If it hits it, you'll need to change the limits as per the instruction manual.
These are a few basic tests you can do to ensure that your garage door is working at full capacity.
If you keep a regular eye on it, you can ensure that your door won't suffer any major issues.
Now you know how to replace your garage door cables safely, as well as maintain your door as a whole. Keep an eye on your cables to keep you and your car safe.