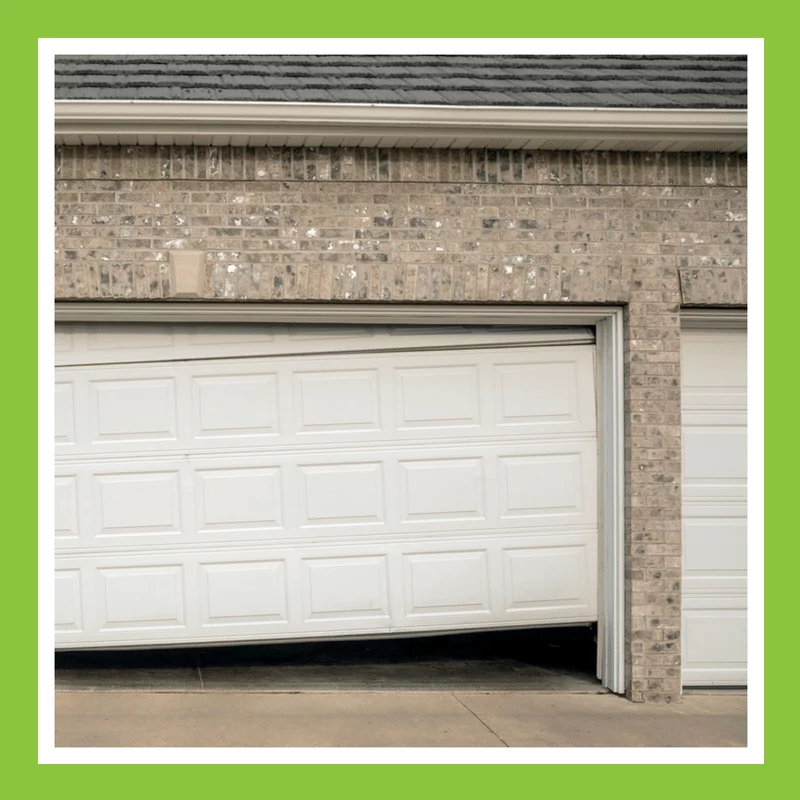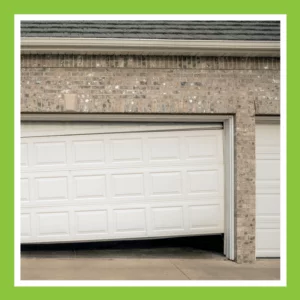 If you're like most homeowners, you may find yourself thinking about replacing a garage door.
Garage doors serve a variety of important household functions. People immediately recognize them as a barrier against weather and unwanted guests, but garage doors are also typically the home's largest, most frequently used doors. Their size often makes them the most visible, eye-catching door on the property.
The combination of high-traffic and high-visibility poses a unique circumstance for home improvement projects; garage doors must be functional, but they must also be stylish. We'll walk through the process of deciding whether to replace your existing door, finding the right replacement, and determining whether to do the work yourself.
Replacing A Garage Door
Most pieces of household equipment, especially ones used as frequently as the garage door, will eventually need to be repaired. Some things such as garage door openers, tracks, rollers, and hinges are wear items that can be repaired. But if too many parts need to be repaired then it would be worth looking into replacing the entire unit.
Extensive repairs aren't the only reason to consider replacing your garage door. Here are a few reasons you might consider replacing a garage door:
Damage can interfere with the integrity of the door. Major damage to the panels from a storm or motor vehicle accident is a good time to replace the whole unit.
You're trying to update the style of the house. Changing the garage door can change the overall look of your property.
The house will be placed on the market soon. Clean modern materials impress potential buyers and can add value to your asking price.
Upgrading the building materials can increase your home's energy efficiency and resist potential storm damage. New materials will offer better insulation to maintain a stable garage temperature, and they'll have new weather-stripping to keep out rain, snow, or wind.
Exploring the Different Types of Garage Doors
Garage doors come in many styles, complete with a wide range of materials.
In addition, you'll find a lot of garage doors provide additional features. An experienced garage door service provider will help guide you through the different types of garage doors so you can make an informed decision before buying.
Whether you're looking for something that adds additional functionality to your driveway or something that enhances the curb appeal of your property, a trained pro will be able to help.
Types of Garage Doors
Roll-up doors are the most common type and consist of horizontal panels hinged together. This type can be manually opened and closed or attached to a motorized opener. When open, these occupy space at the ceiling of the garage making it impossible to use that area for storage.
Carriage doors consist of one panel that swings open like a regular door. These tend to be more stylish than roll up doors but take longer to open and close, and require more space to use. These are good if you need a lot of ceiling storage but can be heavy and cumbersome. Carriage doors are often custom-made for the individual garage.
Materials
Most garage doors are made of steel. It's easy to maintain, lightweight, and inexpensive. They require periodic repainting as the color fades but materials usually carry a lengthy warranty. Steel is prone to rust but a fiberglass overlay easily protects the door from weather damage.
Aluminum is more expensive than steel but still largely affordable. It's rust-resistant and extremely lightweight. Budget-friendly versions may use aluminum hinges and frames but panels made of another material. Aluminum panels are less durable than their steel counterparts and more prone to dents.
Wood is the least common garage door material and requires the most maintenance, especially in humid climates. Although original garage doors were made of wood, modern building materials are more sustainable, lighter, and less expensive than wood. Wood is a good choice if you're trying to achieve a rustic look that only wood can provide.
Homeowners can special-order non-traditional materials such as fiberglass or tempered glass. These materials are usually reserved for decorative doors. Fiberglass is molded then bonded to a steel frame. It's an easy way to get the look of wood without cracking and warping. Tempered glass lets in a ton of light, adds architectural interest, and is fairly low maintenance.
All types of doors may include windows and locks that are pre-installed into the panels. In some cases, faux windows can be applied to the panels to just give the appearance of windows.
Windows, at first thought, may detract from the idea of security but that's not necessarily the case in practice. Garage door windows are often made of a tough polycarbonate material that isn't easily broken. Additionally, windows can be frosted or tinted so that no-one can see through them and into your space.
Should you Hire a Professional
The most difficult decision homeowners face is whether to do the work themselves. Cursory research usually shows costs associated with repairs is much less than those associated with having a professional replace the entire unit.
But that doesn't show the entire picture; there are non-financial reasons to hire a professional to do the work.
Professionals are better equipped to manage government requirements such as permitting and building codes.
They're usually faster because they're accustomed to doing the work.
Professional installers will handle all phases of demolition and cleanup so you don't have to.
Pros have lots of experience to manage anything that may go wrong.
They know what safety measures to be aware of for a job of this magnitude.
Garage doors are comprised of lots of moving parts, some very heavy. While it's okay to perform some small repairs on your own, it's best to leave a full door replacement to the professionals.
Professional installation also offers the added security of a warranty on materials and labor. If there's a problem then the company will return to correct the issues. During an initial period, there may be no charge for warranty work, then a nominal fee thereafter.
Conclusion
If you're interested in replacing a garage door, you may want to consider the benefits of hiring an experienced professional.
A professional will introduce to you the variety of garage door styles available or even help you design your own garage door. Whether you're interested in an insulated roll-up garage door, garage doors with windows, or a carriage-style garage door, your professional garage door service provider will have the experience you need to replace your door quickly.